2010 In Review – Where Do I Go From Here?
Well the cybro helper monkeys at WordPress.com mulled over how this blog did in 2010, and here's a high level summary of its overall blog health: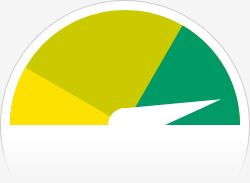 The Blog-Health-o-Meter™ reads Wow. Considering I started this in March, I think that is a nice start. I think it would be even better if I could double that for 2011.
Crunchy numbers
The automated monkeys tell me that a Boeing 747-400 passenger jet can hold 416 passengers. This blog was viewed about 12,000 times in 2010. That's about 29 full 747s. I'm sorry that peanuts, pretzels or shitty animal crackers were not provided but this airline DOES allow people to bring their own booze, leave their shoes on and only get groped when and if they feel like it.
In 2010, there were 127 new posts, not bad for the first year! I would have done more but I am also trying to write books and find a "real job" until I can make writing my real job. I nearly have "The Squirrel Stole My Thong And Other Reasons I'm Still Single" done. I have a first draft (minus about 50 pages) of "Deirdre Does Disney" done and ready for first edits and I am working on a whole series of short Disney Guide books which will be available direct to E. The first ones will be Magic Kingdom and Animal Kingdom followed by Disney Studios and Epcot. Future guides this year will be Disneyland, Disney's California Adventure, DCA Resorts and Downtown Disney, DLR Dining, Complete WDW Dining, WDW Downtown Disney & Resorts. Future titles batted around include Disneyland (and WDW) with Small Kids, Disney with Teens, Differently Abled Disney, Couples Disney, Solo Disney, Adult Disney and Silver Disney. If anyone is of a mind to be my Renaissance Era Patron, I will gladly write books on Paris Disneyland, Hong Kong Disney, Tokyo Disney and Disney Seas. I mean if I'm writing about them, I have to be there to experience them…
The busiest day of the year was August 6th with 141 views. The most popular post that day was San Francisco Theatre Festival. I guess I can't blame them. It's a great event! Perhaps next year I will even enter a show.
Where did they come from?
Some visitors came searching, mostly for furry, twilight tattoos, sonic drive in, baby shower cake, hedgehogand paris hilton. I understand the Spandex searches, douchey Twilight tattoos and even Paris but hedgehogs? Have I written blogs about hedgehogs? Perhaps I need more hedgehog writing in the New Year.
Attractions in 2010
These are the posts and pages that got the most views in 2010.
1
San Francisco Theatre Festival August 2010
2 Likes on WordPress.com
2
Spandex is a privilege, not a right April 2010
3 comments
3
Twilight Tattoos – WHY?! July 2010
6 comments
4
Vagisil vs. Springtime Clean = Why? July 2010
6 comments
5
iPhone 4 and Porsche Pants June 2010
1 comment
I must say I was very proud of the Vagisil blog and understand the popularity of the others but didn't think as many people clicked on my educational screed on the iphone. I guess it was a slow builder. Not a lot on the first day but it built over time. I discovered some posts I thought would take off just sat there but when I started whanking about spoiled celebrities or talking about someone's odd penis, you all hopped on the train. I guess I know what I need to write about for 2011.
For Whack-A-Doodle Wednesday I will either give my review of Drag performers Kinsey Sicks – "America's Favorite Dragapella Beautyshop Quartet" or my TSA Experience where I "opted out" and what happened. Friday will be whichever topic I didn't post on Wednesday. How's THAT for creative? Hey, I just got back home and I'm still adjusting to my new time zone. Don't Judge Me.
If you have any feedback on the Disney books and which ones you would like to see, let me know. They will be written in my own unique style of humor so don't read them to the five year old. You will just make him cry.
That's all for now. Hope Everyone had a great 1-1-11 and I look forward to the New Year. If you like the blog, recommend it to your friends. They can subscribe. Also I have my fan page on Facebook: Deirdre A. Sargent as well as my Twitter feed, DreSargent, if you want to know where I'm drinking. I figure if I can double my numbers every year, it won't be long until I can take over the world (or at least the cool areas). Thanks for your support and here's to having a better year this time around! FINE! I've been saying that for years, at least since W was elected, but I know one of these days it has to be true!
I will just leave you with one special word from me to you……. penis.